Electronic Document Management – The NHS Efficiency Challenge
Published Monday, July 22, 2013 2:31 PM by Wearev1, Author
In this free white paper, V1 look at the challenges facing the NHS and how electronic document management can help increase efficiency and save money.
Introduction
The pressures currently facing the NHS are well documented. In 2013 they have increased again, as radical reforms take effect and the reality of the Nicholson Challenge hits home. The following white paper examines the fine line Trusts must tread, as they up their efforts to cut costs in the face of a severe funding gap while striving to maintain (and raise) standards of patient care. Achieving both simultaneously is impossible with half measures.
It requires a seismic transformation of efficiency, through comprehensive automation and the joining up of services and supporting information – so that clinicians and support staff are able to devote maximum time and resources to delivering the highest possible standards of care.
The key to rapid progress, though, is not to become paralysed by the enormity of the challenge. Rather, Trusts need to break it down into manageable initiatives that deliver rapid returns while contributing to and facilitating a broader, bolder strategy for change. Centralised, intelligent, digital content and electronic document management and workflow must be a cornerstone of this approach, transforming the way Trusts capture, store manage and share information with a high impact on productivity and cost-efficiency.
The Nicholson Challenge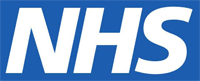 No one can be in any doubt that for the NHS to survive and succeed once more it needs to make a number of substantial changes. In the current climate of severe cutbacks and austerity measures, triggered by a tenacious recession – which has highlighted inefficiency in the public sector, especially healthcare – the Government has responded with drastic measures. These add up to a bitter pill which it argues must be swallowed if the Service is ever to make a full and lasting recovery.
The current proposals are embodied in the Nicholson Challenge – a set of mandates set down by the chief executive of the National Health Service in England, Sir David Nicholson, for the NHS as a whole to deliver £20 billion in 'efficiency savings' by 2015. The goal is that improved ways of working must be found, rather than additional spending, to drive performance improvements without driving up costs.
A so-called Quality, Innovation, Productivity and Prevention (QIPP) initiative sets out how the NHS plans to achieve this. In technology terms, the plan states that by 2015 all hospitals should be keeping patient records electronically rather than on paper, so staff only need to collect and record information about patients once. As well as increasing efficiency generally, this will reduce the chance of mistakes that might compromise patient safety, and make it easier for health and social care services to work together. In January 2013, Health Secretary Jeremy Hunt added that he wants the Health Service to be 'paperless' by 2018.
The measures also require that, by 2015, all patients should be able to book GP appointments, order a repeat prescription and communicate with their GP surgery online. Digitisation of processes and information, are central to the Government's plans for transforming the NHS. This shouldn't stop with patient-facing activities either. To run Trusts more efficiently so that they are financially viable, managers need insight right across their organisations, particularly if it relates to spending.
The good news is that some efficiencies are relatively painless to introduce. NHS Wales, which comprises seven health boards and three NHS Trusts, says it anticipates £1 million cost savings per year once it is fully live with a new range of V1's electronic document management solutions.
NHS Wales, which operates as a shared service, has already seen productivity triple in the accounts payable team since it began rolling out a series of document imaging and invoice data capture solutions in October 2011. The plan is for the solutions to be fully operational and in use by all Health Boards in Wales by the end of 2013.
A positive development that will help facilitate technology-driven efficiency drives has been the decision to remove restrictions on the suppliers and technologies Trusts can use. In one of a raft of commissioning-related reforms that took effect in April 2013, the national Connecting for Health programme has been abolished. This marks a move away from the NHS's preference for centralised control and very large and expensive IT contracts, and will allow IT-enabled transformation to be driven from the bottom up, based on the specific priorities and needs of each Trust.
The power of digitised records
Responding to Jeremy Hunt's call for a paperless NHS by 2018, the chair of Intellect, the trade body for the UK's information and technology sector, has noted that, "The end goal should not be a paperless NHS for the sake of being paperless. Being paperless means much more than the absence of the physical medium. Intellect's recommendations acknowledge that without joined-up processes, health and care will be less effective, the NHS less efficient and the patient experience poorer as a result.
The focus must be on using digital solutions which add tangible value to the citizen, staff and NHS organisations through improving efficiency, effectiveness and experience."
As long as processes rely on paper and important information can only be accessed by retrieving a physical copy of a document, the cost of information management and the inefficiency experienced by an organisation will be great. In a healthcare scenario, this applies as much to the way budgets, purchases and payments are managed and monitored to the way patient notes, test results and prescription details are shared among physicians.
EHealth Insider's second annual EHI Intelligence survey, published in December 2012, indicated a growing interest in electronic patient records (EPRs) and portals, and found the main IT priority for some 70% of Acute Trusts is to deliver new infrastructure in 2013 (up from just 40% last year).
This is not surprising, given another part of the Government's strategy for the NHS which is to facilitate electronic information flow between different healthcare organisations.
Greater visibility through joined-up processes
The EHI Intelligence poll also found that Trusts are becoming more business-focused in their IT spend, and are looking for a significant return on investment (ROI) within a short timescale.
One of the best ways of achieving this is by digitising, connecting and automating processes, so that isolated activities and fragmented content can be combined to create a bigger picture of a situation and targeted action can be taken quickly. At the frontline of healthcare, this means having patient notes all in one place so that an individual can be treated efficiently and effectively at the point of need – because the medic attending to them has immediate and full insight into their case history.
At a backoffice/administrative level, it means having a complete overview of a Trust's finances – budgets, purchase orders, invoices, expenses, and the current status of spending (and how this compared to projections) at any given time.
If Trusts are able to track spending more closely – as transactions are processed electronically and records and reports updated accordingly – their ability to keep spending on course, or make timely adjustments as needed, is vastly improved. Knowledge, as they say, is power.
Direct benefits of electronic document management
In addition to supporting Trust's broader ambitions, there are other significant benefits that are the direct result of capturing, storing and working with documents electronically. These also present an opportunity for immediate ROI.
They include:
Reduced cost of stationery, printing, photocopying, distribution and administration costs associated with paper documents being created and circulated. In the area of invoicing alone, the move to managing related 'paperwork' electronically has been seen to contribute in excess of £100,000 in combined savings a year in a mid-sized UK business
Removal of the need for physical storage. Filing cabinets are cumbersome, hard to keep organised, a fire risk, and take up a lot of costly space. Storing content digitally means physical storage is no longer needed, releasing valuable floor space; there is no need for third-party archiving either. Meanwhile documents can be easily backed up in a remote location, so there is always a protected copy. This, along with document and process traceability, is also a great aid to regulatory compliance.
Reduced manual intervention associated with data entry, or as staff hunt for mislaid or misfiled documents. This in turn allows their time to be put to better use (saving on additional recruitment). One company found it could manage with a single purchase ledger clerk and 2.5 people assigned to the sales ledger, once it had centralised the functions to serve six businesses; without automation, and as long as the business units each managed their own paperwork, the organisation would have had at least 18 people filling these roles combined.
Avoidance of late payment penalties, and/or the chance to benefit from early settlement discounts, thanks to efficient workflow which prevents invoices going astray or bottlenecks building as payments wait for approval. The public sector has come under fire for making suppliers wait unacceptable periods for payments, and the NHS is as culpable as local authorities. In January 2013, Andrea Leadsom, the Conservative MP for South Northamptonshire, announced she would be spearheading a campaign on the issue. This followed a complaint from a constituent that his small business had waited seven months for a payment from the NHS of a £76,000 bill with 30-day payment terms.
The ability to quickly identify anomalies, budget breaches or rogue activity, saving on losses caused by human error or malpractice, thanks to clear traceability. Electronic document management improves control and accountability. UK National Fraud Authority's latest Annual Fraud Indicator suggests that fraud costs organisations more than £20 billion each year. In 2011, some £2.3 billion related to fraudulent purchasing practices such as bid-rigging, price-fixing, the submission of multiple invoices for the same work, and diverted payments. False and 'double-invoicing', price-fixing, altering payment details and giving kickbacks to determine contract awards are among the examples cited.
The ability to monitor and manage a Trust's energy consumption and carbon footprint. Printing and distributing paper-based documents is a significant contributor to the carbon emissions, and a good electronic document management system will monitor associated savings as content goes digital. The Government is striving for a green economy and the public sector is gradually being forced down this route, so this benefit should not be underestimated. One commercial organisation in the UK reports that over six years, it had avoided handling and distributing 3.8 million sheets of paper – equivalent to 454 trees and 973.35 tonnes of carbon – thanks to automated document handling across its finance operations.
Finally, a digitised organisation is much more agile and can be restructured or moved with relative ease and at low cost, because content need not be location-specific, and can be readily shared, or merged with content in associated systems.
The following case studies highlight some of the ready, measurable benefits Trusts are achieving simply by digitising and automating invoicing and payment processing.
A case in point (1): Dorset County Hospital
Dorset County Hospital, one of the leading NHS Foundation Trusts in the UK, has implemented electronic document management and imaging software to speed-up the processing of 50,000 purchase invoices each year, and to free up document storage space. By integrating the new software with its existing accounting system, the hospital was looking to significantly reduce the time-consuming manual entry of purchase invoice data, and to electronically store and retrieve purchase invoices directly from its accounting system. An electronic document capture facility meanwhile would allow staff to capture an image of any on-screen document so that it could be archived electronically.
This contrasts with the situation previously, when the hospital had to manually key in data on its 5,000 suppliers.
Given the statutory requirement for Dorset to keep paid invoices on file for five years, the electronic system alleviates the need to maintain rack after rack of filing cabinets full of paper. The automated system would also help to reduce manual data entry by up to 75% and eliminate human error. All purchase invoices and credit notes arriving into Dorset County Hospital are now scanned centrally, tagged to the appropriate record in the central accounting system and stored electronically.
Intelligent optical character recognition (OCR) technology automatically captures purchase invoice data during the scanning process, significantly reducing manual data entry, while workflow and centralised archiving has enabled invoice approvers to view and approve invoices directly from their PCs, further enhancing purchase-to-pay efficiency.
A case in point (2): West Suffolk Hospital NHS Trust
West Suffolk Hospital NHS Trust, which has been named as a top-performing hospital in England for the quality of care it delivers to its patients, is another committed user of electronic document imaging and data capture software. It implemented its solution in 2011, to speed-up the processing of 45,000 purchase invoices each year, and to help the Trust to more easily meet its 10-day small to medium sized enterprise (SME) supplier payment target.
The electronic document management capabilities are tightly integrated with the Trust's accounting system, which has allowed it to significantly reduce the time-consuming manual entry of purchase invoice data. All purchase invoices arriving into the hospital are now scanned centrally, tagged to the appropriate record in the accounting system and electronically stored. The data capture system, which uses optical character recognition (OCR) technology, is tasked with automatically capturing data from purchase invoices, reducing manual data entry by up to 80%.
A workflow module in the accounts system, used in conjunction with the imaging system, means authorised users can view and approve invoices directly from their PCs, further enhancing purchase-to-pay efficiency.
By removing the need to photocopy, post and physically store 45,000 invoices onsite, the electronic document management technology has freed up vital storage space and cut administration costs, allowing the Trust to better utilise hospital resources for patient care.
Conclusion
It would be easy for NHS Trusts to become paralysed given the many strict targets they must aim for and the absence of new resources to finance transformational change. They cannot avoid action however. The only way that healthcare providers are going to turn things around for themselves and for their patients is to think and work differently.
Digitising information assets and information flow must be a fundamental part of this
strategy. It is only by eliminating the cumbersome inefficiency and lack of transparency
associated with manual, paper-based processes that organisations can hope to drive the
required performance improvements and deliver more with less.
Achieving transformational change, especially when resources are scarce, is about thinking big but acting small, so that ROI from one project can be used to drive investment in the next. The sooner Trusts start the process, the sooner they will find themselves able to deliver.
Any questions or comments? We'd love to hear them. Either comment on our blog, or get in touch via twitter, facebook or Google Plus
Electronic Document Management - The NHS Efficiency Challenge by
Related Posts: