Invoice Automation Software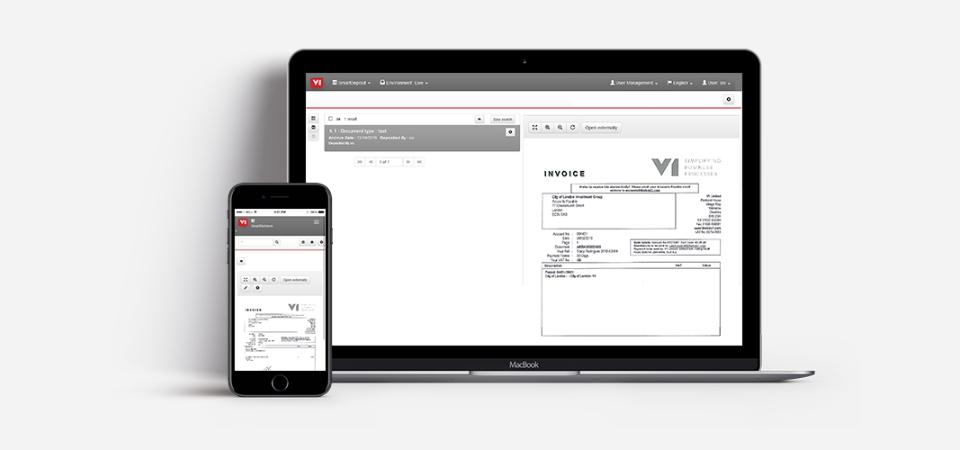 Invoice Automation
Our Invoice Automation solution simplifies and streamlines processes, seamlessly integrating into your Financial Management System (FMS) to intelligently digitise how you work with your invoices. Our capture technology reads, interprets, verifies and validates your invoices before posting to your purchase ledger automatically. We transform purchase invoice processing and accounts payable with Cloud connected Invoice Automation. You can automate the mundane and empower individuals to unlock value across your finance function.
100 MILLION
INVOICES PROCESSED
ANNUALLY
£150 MILLION
SAVED ANNUALLY
Understanding key issues
CHALLENGES
Struggling with efficiency
Organisations struggle with efficiency due to manual processes which reduce business performance. Automation unlocks value by introducing intelligent process efficiencies.
Security
Sensitive information found in invoices is often kept in an unsecure system. Without a secure archive, organisations are at risk of losing this information.
Reducing costs
Manual and paper-based processes cause unnecessary, inflated spending due to badly utilised resources and physical paper costs.
Cloud connected
Organisations that haven't invested in Cloud technology may find it difficult to access their systems anytime, anywhere, which causes inefficiencies due to limited mobile working.
How our Invoice Automation software can help you
FEATURES & BENEFITS
Efficiency

Manual processes are laborious, prone to error and expensive, placing a great burden on finance departments in all sectors. Our Invoice Automation is designed to help you worry less about your business performance.

Powerful, yet easy to use

Our simple to use system streamlines your processes so you are able to action an invoice considerably faster, while reducing the chance of error.

Automatic invoice data extraction

With one process, it allows you to automatically extract data using intelligent Optical Character Recognition (OCR) to save manually entering the data.

Intelligent workflow

Intelligent approval workflow means that each expense claim is routed to the correct budget holder or authoriser for approval, with email alerts built in.

Touchless processing

Our capture technology reads, interprets, verifies and validates your invoices before posting to your purchase ledger automatically.

Security

Security is becoming harder to maintain with the rise of fraud and confidential leaks. Our invoice automation is designed to help you worry less about the security of your data.

Secure document archive

Our system is highly secure, giving everyone authorised within the enterprise the ability to organise, store, access, comment on and distribute appropriate corporate information.

Automatic invoice data validation

Our software scans the incoming document and analyses the extracted data. It automatically builds a knowledge database which enables it to immediately identify the document type and structure.

Improved visibility and control

Our SmartDashboard application enables authorised users to quickly view a high-level graphical display of concurrent reports relevant to the processing of documents.

Cloud connected

To support our customers' journey to the Cloud, our Document Management 4.6 enables organisations to perform document scanning and data extraction via OCR in Cloud-hosted deployments.