Let's get started
Whether you're a customer seeking a partner to work with, a company aiming to explore and join our partner network – You've come to the right place! V1 has partnerships with the resellers and authors of all of the major finance, accounting and ERP systems. We're proud to that most of the key ERP and accounting software systems include V1's document management and invoice automation functionality. Our technology ensures customers benefit from a typical ROI of less than six months. Our V1 Select Partner Programme rewards resellers with a range of benefits to support their customers, and enables the automation of customers' purchase and payment process.
Alliance
Alliance partners are strategic partners of V1 who author ERP and Finance Systems. Alliance partners share our vision to provide fully integrated finance automation solutions in order to gain a competitive advantage in today's market. ERP and finance system authors recognise the value that collaboration with V1 can make in delivering additional value to their customer and partner networks.
Contact us at V1Select@wearev1.com.
Resellers
Select resellers deliver value to their customers by introducing V1's integrated payment and purchase automation solutions. As an established provider of such solutions we recognise that no-one is more qualified to recommend efficiencies to their customers.
Select resellers have the ability to make healthy margins on software, ongoing maintenance and consulting services.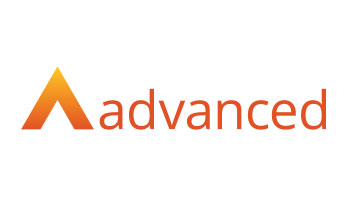 Every member of the Advanced team cares about the little things; the things that matter and collectively create your success. Through our enterprise and market focused solutions we positively impact millions of peoples' lives through continually investing in our people, partnerships and technologies to stay focused on our markets', customers' and their stakeholders' needs.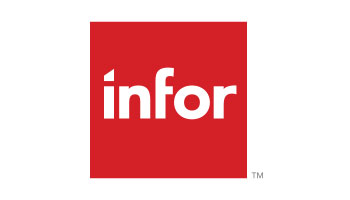 Infor is an enterprise software provider and strategic technology partner for over 90,000 organisations worldwide. Our software is built for specific industries, providing complete suites that support progress for individuals, for businesses, and across networks. We believe in the beauty of work, the importance of relationships, and the power of ideas to drive significant positive change.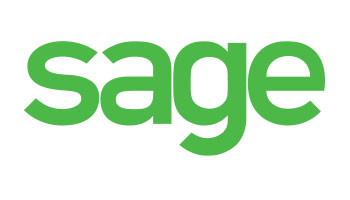 Sage is the market leader for integrated accounting, payroll and payment systems, supporting the ambition of the world's entrepreneurs. Like many of the businesses we serve, Sage began as a small business and has grown beyond what seemed imaginable. Today over 13,000 colleagues now support millions of entrepreneurs across 23 countries as they power the global economy.
V1 is recognised as "Rockstar for Sage X3" in the Sage ISV Partner programme. This status highlights the strength of V1's partnership with Sage as well as the evolving needs of Sage users who are showing a huge appetite for automation and cost saving. V1 has a unique level of integration into the core of the Sage X3 solution.
Read more here.
Reseller Programme
There are a number of benefits to enjoy from becoming a reseller. The Select reseller program is tier based, rewarding partner's dependent on their level of commitment. Each reseller will work with a Select Account Manager to agree on a tier that is right for each partnership. Together we will outline objectives and review on a regular basis to ensure each partnership continues to evolve.
We are able to offer 4 different Reseller packages to create a partnership that works specifically for both yourselves and V1.
Take a look at our current resellers here.
Benefits
Benefit
Platinum
Gold
Silver
Agent
Sales Training
Yes
Yes
Yes
Remote
Pre-Sales Enablement
Yes
Yes
Yes
No
Business Reviews
Quarterly
Biannually
Annually
No
Joint Business Plan
Yes
Yes
Yes
No
Support Training
Available on request
No
Implementation Enablement
Available on request
No
Quarterly Partner V1 Webinar
Yes
Yes
Yes
Yes
Partner Bio on V1 Website
100 words
50 words
Logo
No
V1 Led Campaigns
On Agreement
No
No
Co-branded Customer Collateral
On Request
No
Access to V1 Seminars
Yes
Yes
Yes
No
Joint Webinars
Yes
Yes
Yes
No
Joint Events
Yes - budget dependent
No
No


Requirements
Requirements
Platinum
Gold
Silver
Agent
+Certified Sales Staff
4
2
1
0
+Certified Presales Staff
1
1
1
0
Business Reviews
Quarterly
Biannually
Annually
No
Business Plan Sponsor
Yes
Yes
Yes
No
V1 Bio on Partner Website
100 words
50 words
Logo
No
Customer Case/Win Studies
2 per year
1 per year
No
No
Support
By Agreement
No
Implementation
Not a requirement
No